Stuffed and Hungover
The parties that the college dudes throw are over the roof. But that isn't the best part of it, besides fucking during the party the next days are pretty intense too. Most of the guys spend the next day in bed sleeping, some light eating and that's pretty much it. Well, these young college guys have more energy than most of the ordinary guys and they continue that party the next day too. These four woke up in the same room, in the same bed actually. Well from there it wasn't too hard to start things. The guys started messing around in bed, jerking off their dicks but that only turned them on and pushed them to go further. You gotta love these guys, all that lust, and energy, but the best part gotta be that they shared it with us.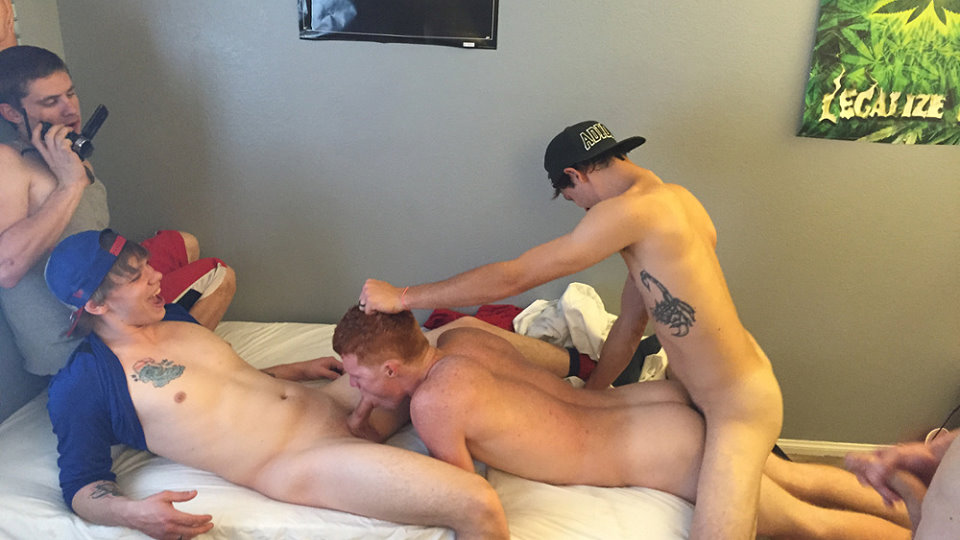 Clothes were off and the guys were all over one another nailing their asses and blowing one another's dick in one of the wildest scenes that we got around here. No seniors, just the youngsters in action trying out what they learned around the house. And they did a pretty good job we have to give them that. If you don't believe us take a look at the entire gallery below and let us know what you think about it. This was all for today but make sure you return to see more gay hunks in some intense gay action!